Online education in India has picked up a sudden momentum as the Covid pandemic hit the country. Digital Classroom Solutions have sprung up in plenty, but Microsoft teams has its own glory and prominence, owing to the impeccable features it offers. To make the online learning experience as productive as the traditional classrooms, Teams have a lot of features inbuilt and embedded. One such feature is the whiteboard options available on teams. A class is only productive when the students brainstorm and participate in the classroom and a whiteboard is must to facilitate those meaningful discussions. Here, we will list down the different whiteboard options that are available on teams.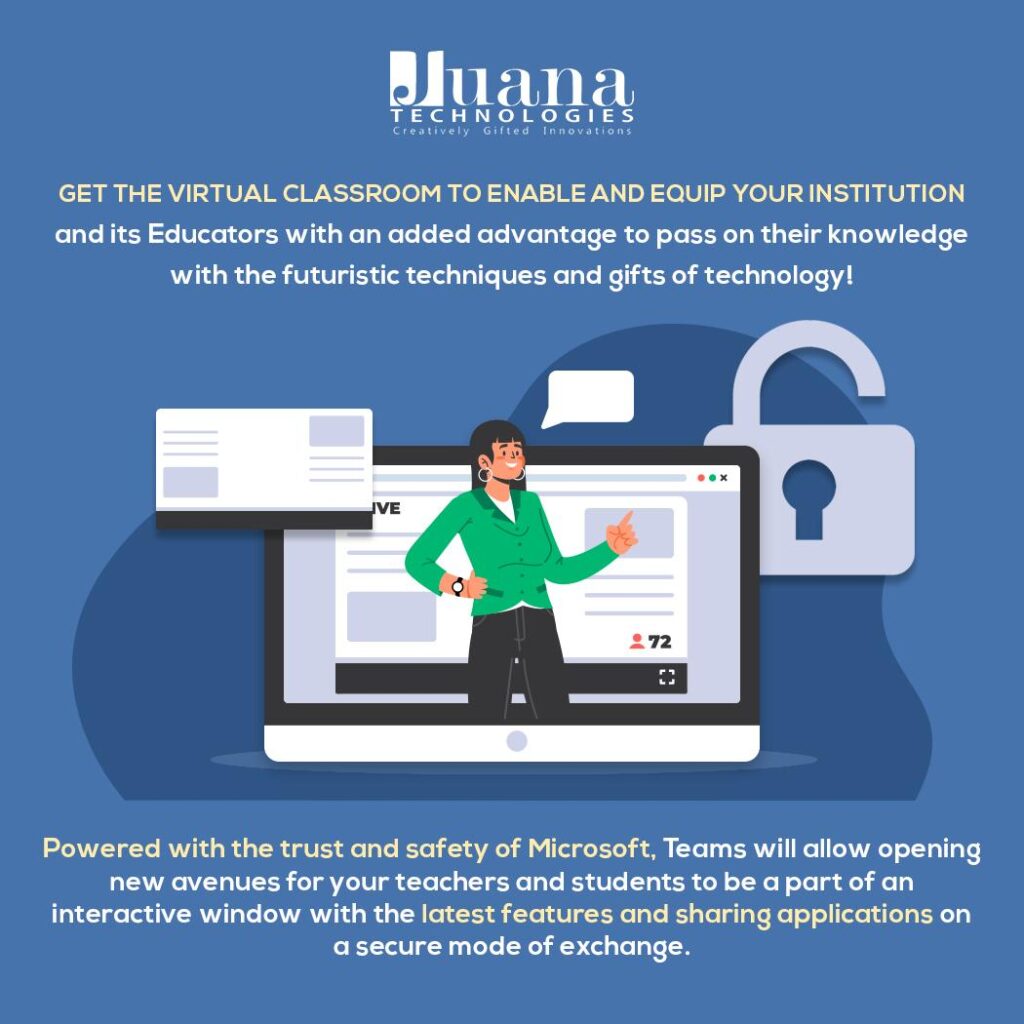 Quick Whiteboard: All of us must have used a marker in our classrooms to write on the whiteboard. Freehand by InVision is exactly that whiteboard and marker experience, except that it is virtually available on teams. Teachers can present an idea and students can contribute to the idea by using the Freehand application. It helps in quick and refined ideas with simple shape selection, alignment, and coloring tools. Since Freehand is available in real-time, multiple team members can write and draw simultaneously. So, even though you are far apart, you can contribute together on Freehand.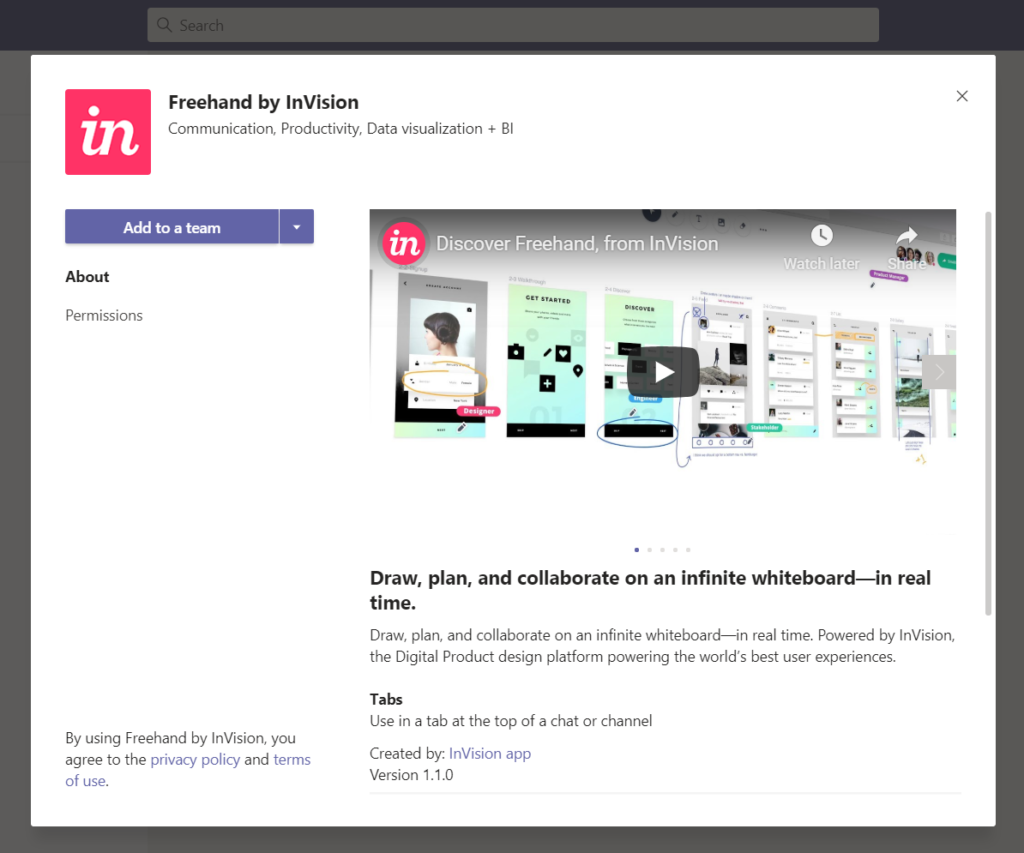 Mindmeister: This one is not your ordinary whiteboard, instead, Mindmeister is built to organize your thoughts! The idea behind Mindmeister is simply designing networks. It provides a way to quickly create mind maps, hierarchies of ideas, interconnected diagrams, etc – all on one canvas. So, using MindMeister, you can break your entire topic into blocks of ideas/topics and present it neatly. It comes very handy to teachers when they teach a topic comprising of multiple concepts. It can be used natively within the Microsoft teams through its app.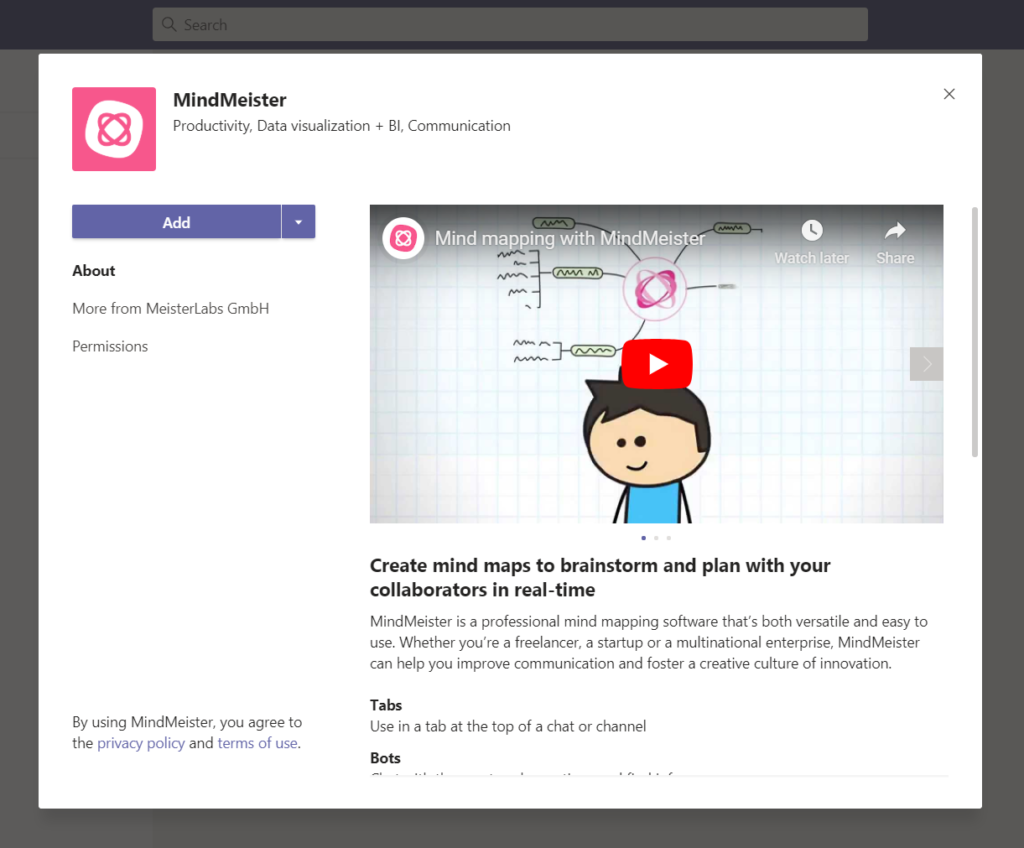 Mural: Imagine your study table or notice board filled with "post-its" or "sticky notes". All the important things and reminders are written bright and bold on these tiny leaflets and your life is well on track! Mural is just an online version of your regular sticky notes- collaborated in one place. You can put your digital sticky notes, drawings, and diagrams on a Mural whiteboard. Murals appear alongside your team's conversations and files. Both the new murals and the existing ones are shown on the Teams workspace as a Tab. Moreover, Murals enable seamless collaboration – that is, you can contribute and edit directly on the Channel.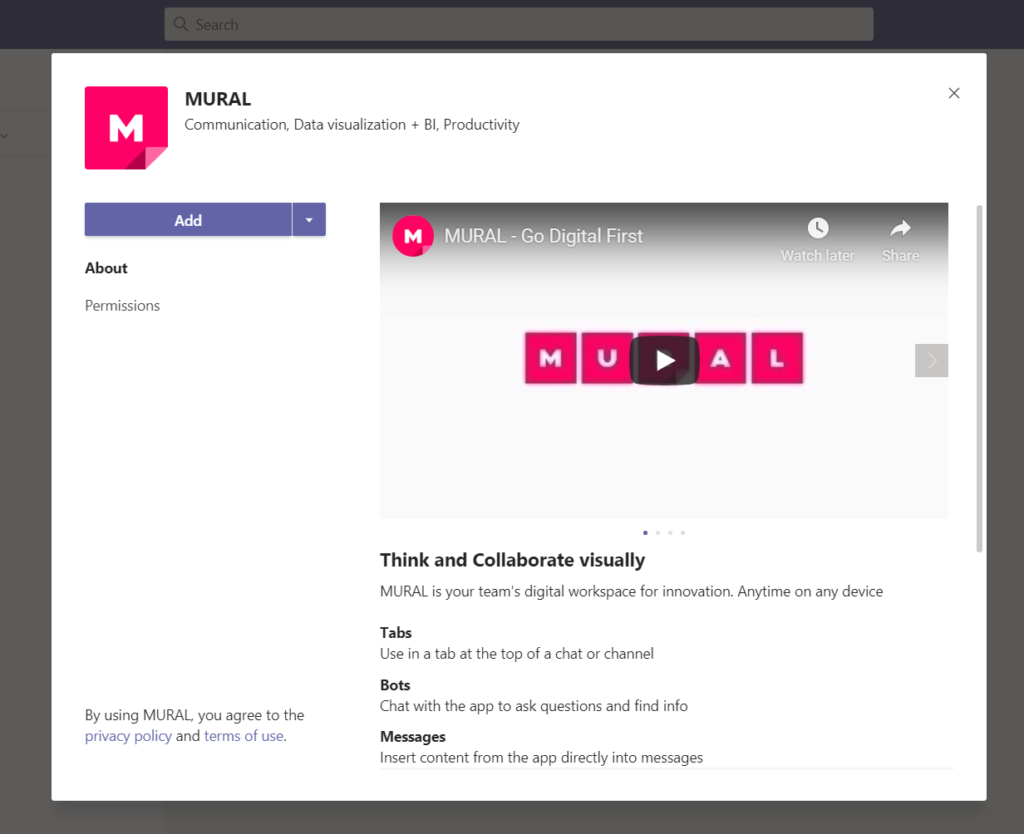 Klaxoon: A class needs to be interactive to reap some fruitful results. Klaxoon is your one stop solution to make everything more engaging and efficient. This includes classrooms, presentations, assignments, reviews, workshops, and everything else that a school can host. The Klaxoon space allows you to add and connect text, images, drawing, and media in addition to word clouds, live polls, and visualizations – everything in one collaborative space. In essence, all your ideas can become flexible notes that can be floated within the Klaxoon space. Besides, Klaxoon offers templates so that users get familiar with the interface easily.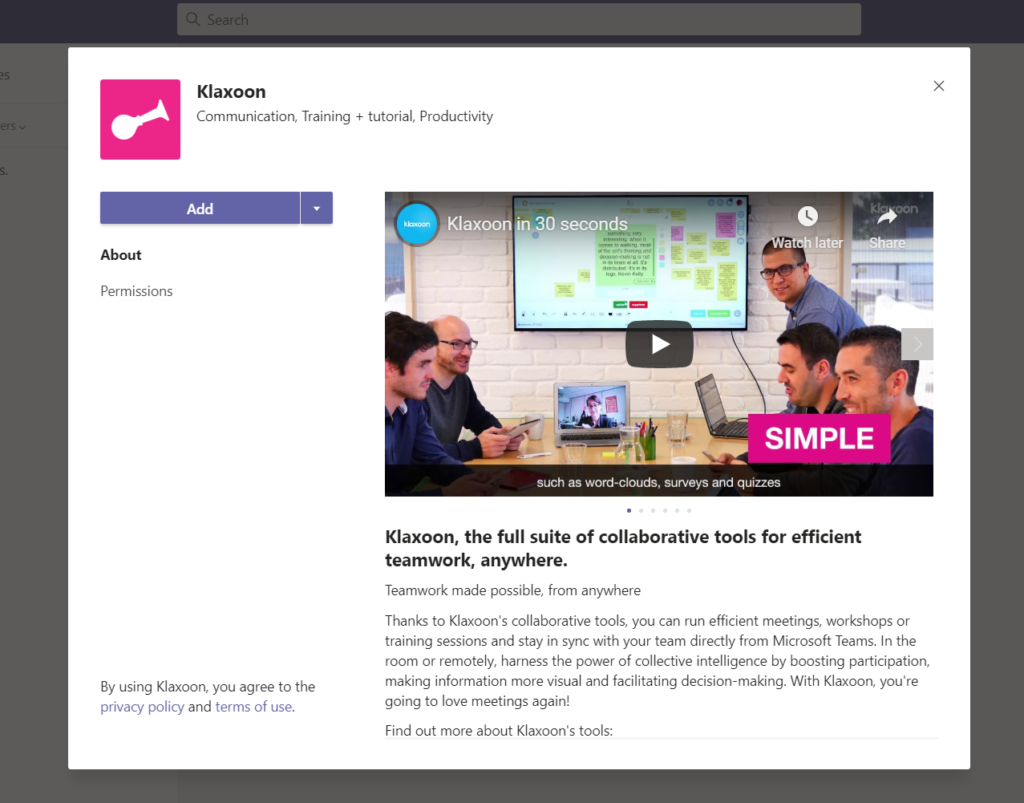 While all the features that teams offer are simply amazing, it can get a bit overwhelming to get familiar with all of them and make their best possible use. Therefore, Juana Technologies provides all-round training and support for schools and teachers. Our expert trains the school teachers so that they feel very comfortable with the teams platform. With Juana Technologies as your Virtual Classroom partner, you just have to login and get the class going!